Ψηφιακοσ μετασχηματισμοσ μικρομεσαιων επιχειρησεων
ΨΗΦΙΑΚΑ ΕΡΓΑΛΕΙΑ ΜΜΕ (Voucher)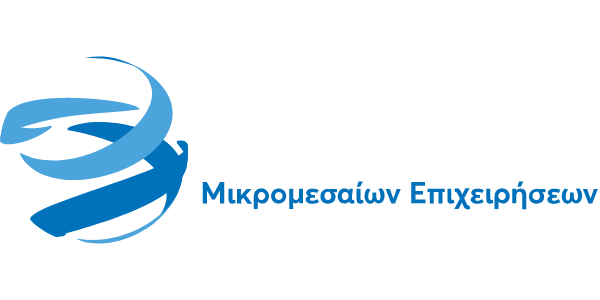 Ψηφιακοσ μετασχηματισμοσ μικρομεσαιων επιχειρησεων
ΨΗΦΙΑΚΑ ΕΡΓΑΛΕΙΑ ΜΜΕ ( Voucher)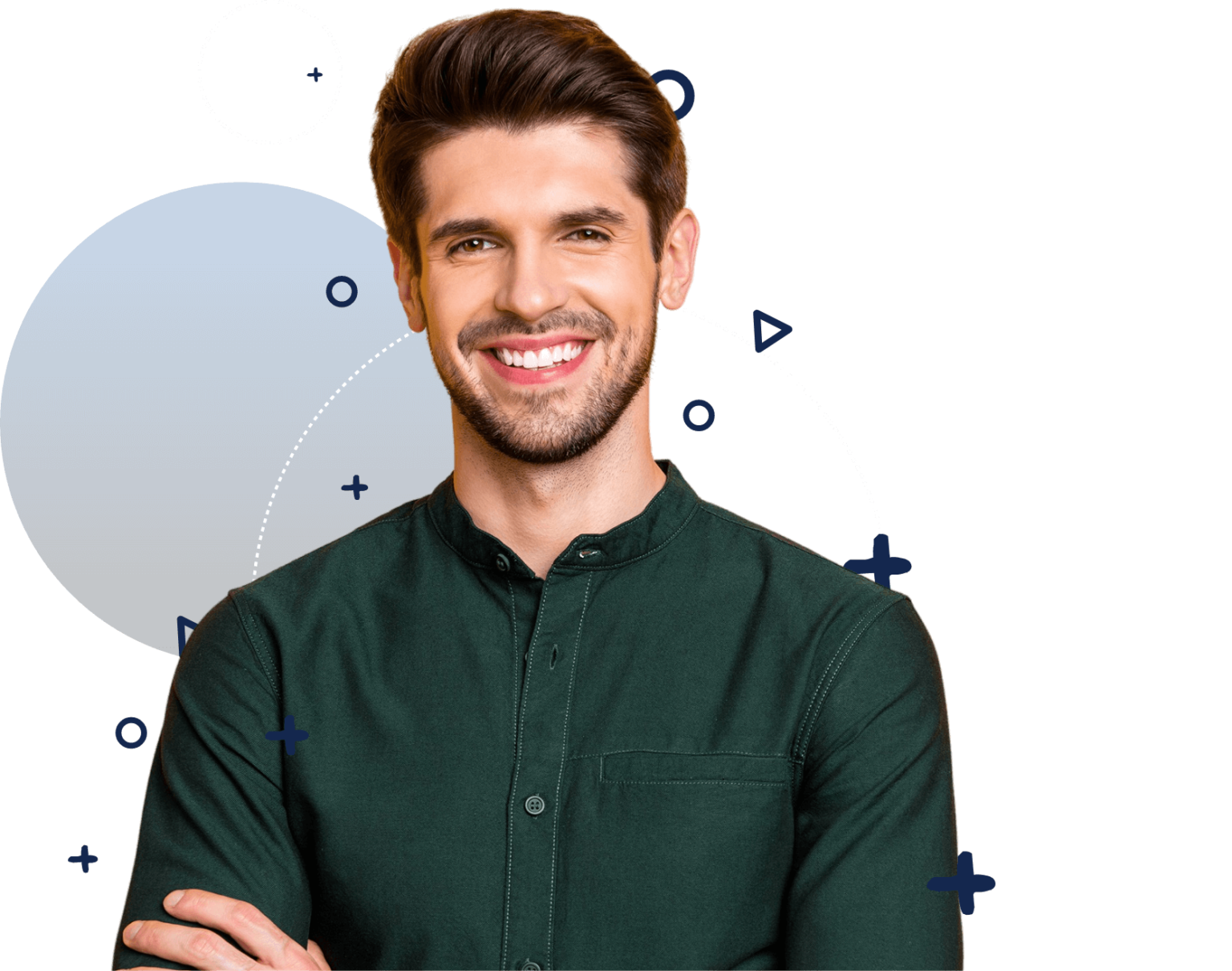 Σκοπός του Προγράμματος «ΨΗΦΙΑΚΑ ΕΡΓΑΛΕΙΑ ΜΜΕ» είναι η ενίσχυση της ψηφιακής ωριμότητας των μικρομεσαίων επιχειρήσεων της χώρας που δραστηριοποιούνται σε ένα ευρύ φάσμα κλάδων της οικονομίας.
Μέσω του Προγράμματος, οι συμμετέχουσες επιχειρήσεις μπορούν να ενισχυθούν προκειμένου να:
ψηφιοποιήσουν τις ηλεκτρονικές συναλλαγές με πελάτες και συνεργάτες, περιλαμβανομένου και του ηλεκτρονικού εμπορίου,
αναβαθμίσουν τον τρόπο επικοινωνίας και συνεργασίας και να εισάγουν νέες μορφές υβριδικής εργασίας (hybrid workplace),
εκσυγχρονίσουν την παραγωγική, εμπορική και διοικητική τους λειτουργία,
αυξήσουν το επίπεδο ασφάλειας και εμπιστοσύνης στις ηλεκτρονικές συναλλαγές,

μέσω της αξιοποίησης νέων ψηφιακών προϊόντων και υπηρεσιών.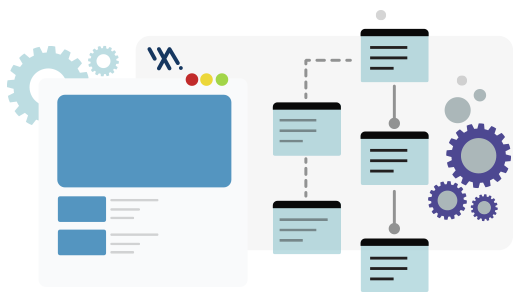 Παροχή επιταγής (Voucher)
Για τον σκοπό αυτό, το Πρόγραμμα «ΨΗΦΙΑΚΑ ΕΡΓΑΛΕΙΑ ΜΜΕ» θα παρέχει επιταγές (vouchers) που θα διατεθούν για την απόκτηση, μέσω αγοράς ή μίσθωσης, νέων ψηφιακών εργαλείων. Οι παρεχόμενες επιταγές ανέρχονται στο 90% του πραγματικού κόστους των προμηθευόμενων ψηφιακών προϊόντων και  υπηρεσιών.
Λύσεις που σας ταιριάζουν
Αποκτήστε τις κατάλληλες λύσεις για την ψηφιακή επικοινωνία της επιχείρησής σας.
Η WayMore σάς παρέχει τα κατάλληλα εργαλεία για την προώθηση της επιχείρησής σας, για να αυξήσεις τα κέρδη σας.
Αναλυτικά δεδομένα καμπανιών (Analytics)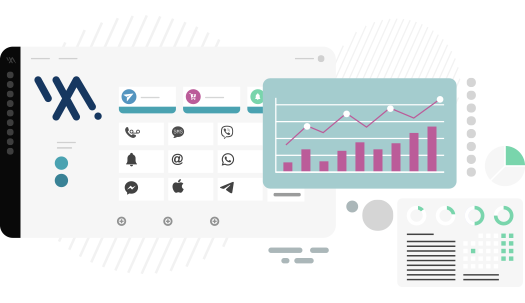 Παρακαλούμε συμπληρώστε την παρακάτω φόρμα με τα στοιχεία σας, ώστε ένας εκπρόσωπός μας να επικοινωνήσει μαζί σας.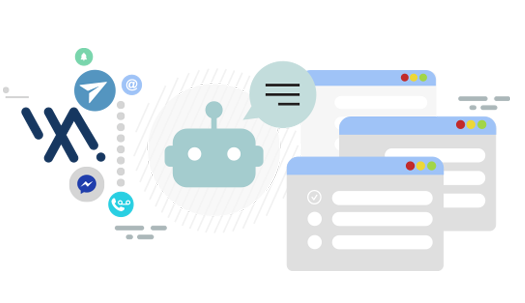 Μπορούμε να αναλάβουμε την διεκπεραίωση της αίτησής σας με κόστος 50€, τα οποία θα πιστωθούν πίσω στον λογαριασμό σας για τη χρήση των υπηρεσιών μας.
Παρακαλούμε συμπληρώστε την παρακάτω φόρμα με τα στοιχεία σας, ώστε ένας εκπρόσωπός μας να επικοινωνήσει μαζί σας.
Η WayMore είναι μία πολυκαναλική cloud πλατφόρμα ψηφιακής επικοινωνίας. Η πλατφόρμα αποτελείται από πολλά και διαφορετικά εργαλεία, που αποσκοπούν στην αύξηση πωλήσεων και την μείωση του κόστους για το marketing. Η υψηλή τεχνολογία της πλατφόρμας βασίζεται στη συλλογή δεδομένων, τα analytics, τους αυτοματισμούς και τo marketing. Η WayMore απευθύνεται σε όλες τις επιχειρήσεις, ανεξαρτήτως κλάδου και μεγέθους. Ο απλός σχεδιασμός της πλατφόρμας κάνει την εμπειρία του χρήστη πολύ εύκολη.
Build good-looking and effective landing pages that your audience will enjoy visiting with our flexible and user-friendly landing page builder.​
Communication has no limits for us. Send as many messages as you want to your audience on any channel.​
We support you with way more integrations than you can think of, so you can connect with your favorite CRM, CMS, and eCommerce platform or app and streamline your work.
Learn more about your customers' preferences, improve their journey and retention and boost engagement and sales with WayMore's advanced reporting.​
Bring in an endless stream of quality leads with our advanced marketing tools.
With WayMore's s smart and fully flexible forms you can practically collect and analyze any kind of information you need.​
See how our marketing platform works
for you in action