Enrich your CS-Cart experience with WayMore's SMS/Voice/Email/OTT/Number services.
1. Download the CS-cart plugin from this page.
2. Login to your CS-cart admin page.
3. Navigate to: Add-ons-> Manage add-ons.
4. Click on the plus sign "+" and select the plugin you have just downloaded and press the Upload & Install button.
5. Go to WayMore API> Settings
6.Enter your WayMore credentials and Click Save
7. After successful save click Authorize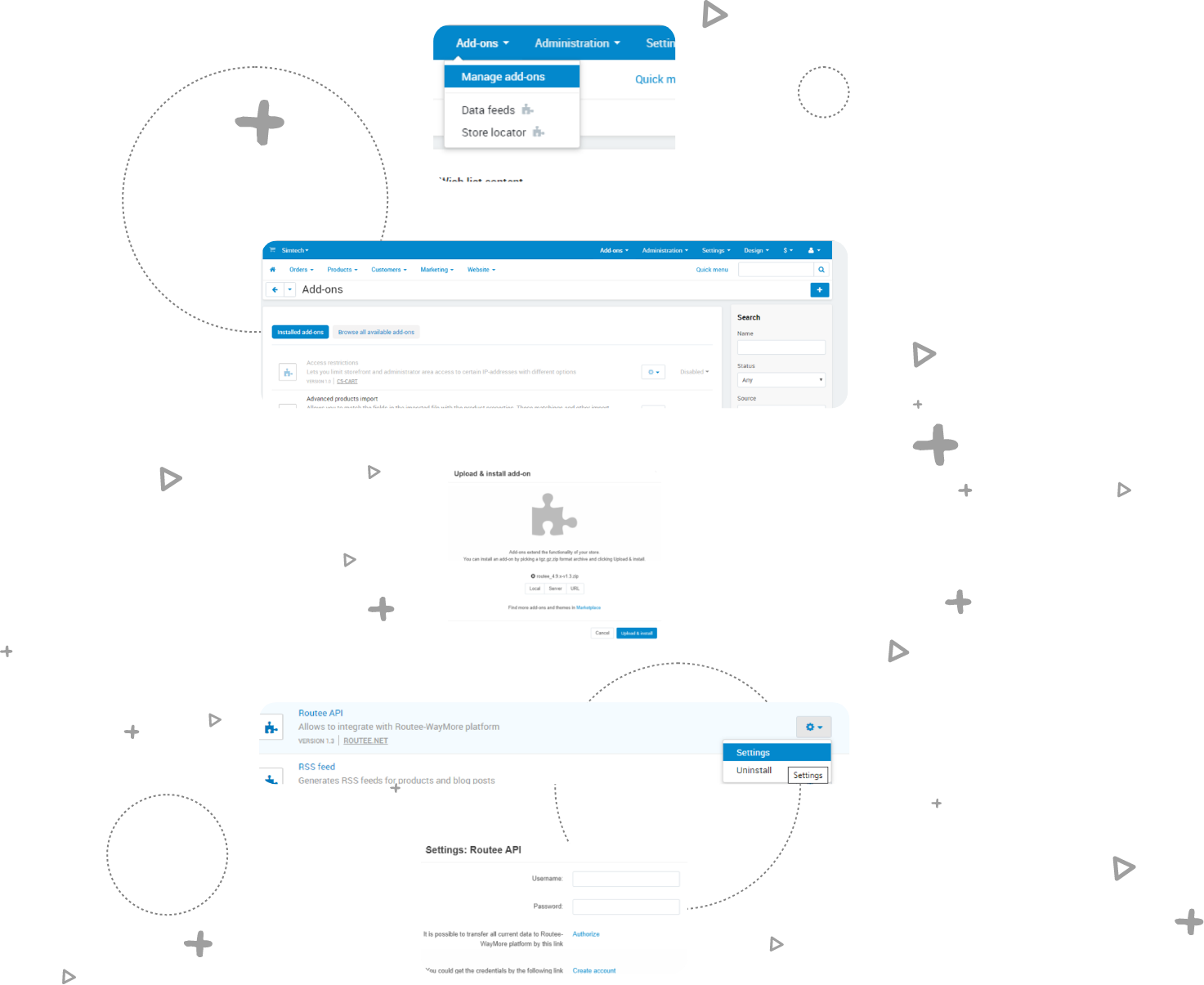 You can stop all automation from our WayMore platform, but if you wish to completely uninstall the plugin follow these instructions. 1. Login to your CS-Cart admin panel 2. Go to Add-ons > Manage Add-ons > WayMore API > Uninstall

Send a Notification through your preferred channel:
Stay updated wherever you are
Always be in control of your online store, no matter where you are, by using the easy-to-use multi-vendor app for iOS and Android of CS-Cart.
Automate payouts with Advanced Vendor Payout System
In Multi-Vendor, you can use automatic or manual vendor payments. Automate payments to suppliers to save 90% of your time. If you need to make a manual payment, you can use the vendor accounting feature to record each payment.
Make your marketplace catalogue look nice, clean and uniform. With the Common Products for Sellers feature, you can prohibit your sellers from creating new products if you wish.
Customize your storefront in real-time
With the built-in theme editor, you can change your storefront's background, color scheme, fonts and more directly on the website.
Put your personal touch on your online store and make your brand recognizable to everyone. Choose your colors, your logo, and your preferred design from a range of professional themes.
Ensure high-level security
By applying special protocols and coding methods during the programming and development procedure and security characteristics in the product itself, CS-Cart makes the platform extremely secure.
Do you need assistance to complete the installation?
Our team of experts can take care of the entire process for you.
Click here to give us your consent in integrating the Waymore plugin with your CS-Cart e-Commerce website.