One dashboard
to rule them all.
Keep an eye on the big picture.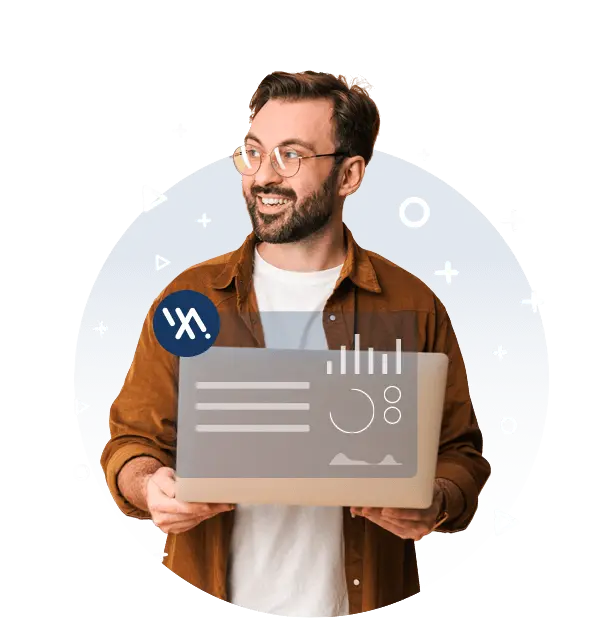 Get everything that matters
at a single place.
Sometimes we lose sight of the big picture. WayMore's Unified Dashboard brings together everything you need to manage your marketing campaigns and processes, in a single view.
Consolidate all your data from multiple sources in one place and keep up with all your marketing campaigns, using a central and real-time visualization dashboard.
WayMore's Unified Dashboard displays key metrics and key performance indicators (KPIs) in a visually appealing and compelling way, that is easy to understand.
Save time and money. Gain complete insight about the campaigns that are running and about what works effectively in your marketing strategy, based on data from across your organization.
Open a window into
your customers' world
Customize data views as you best see fit. Drill down on patterns found in your data, better plan your marketing actions, and spot new trends and opportunities.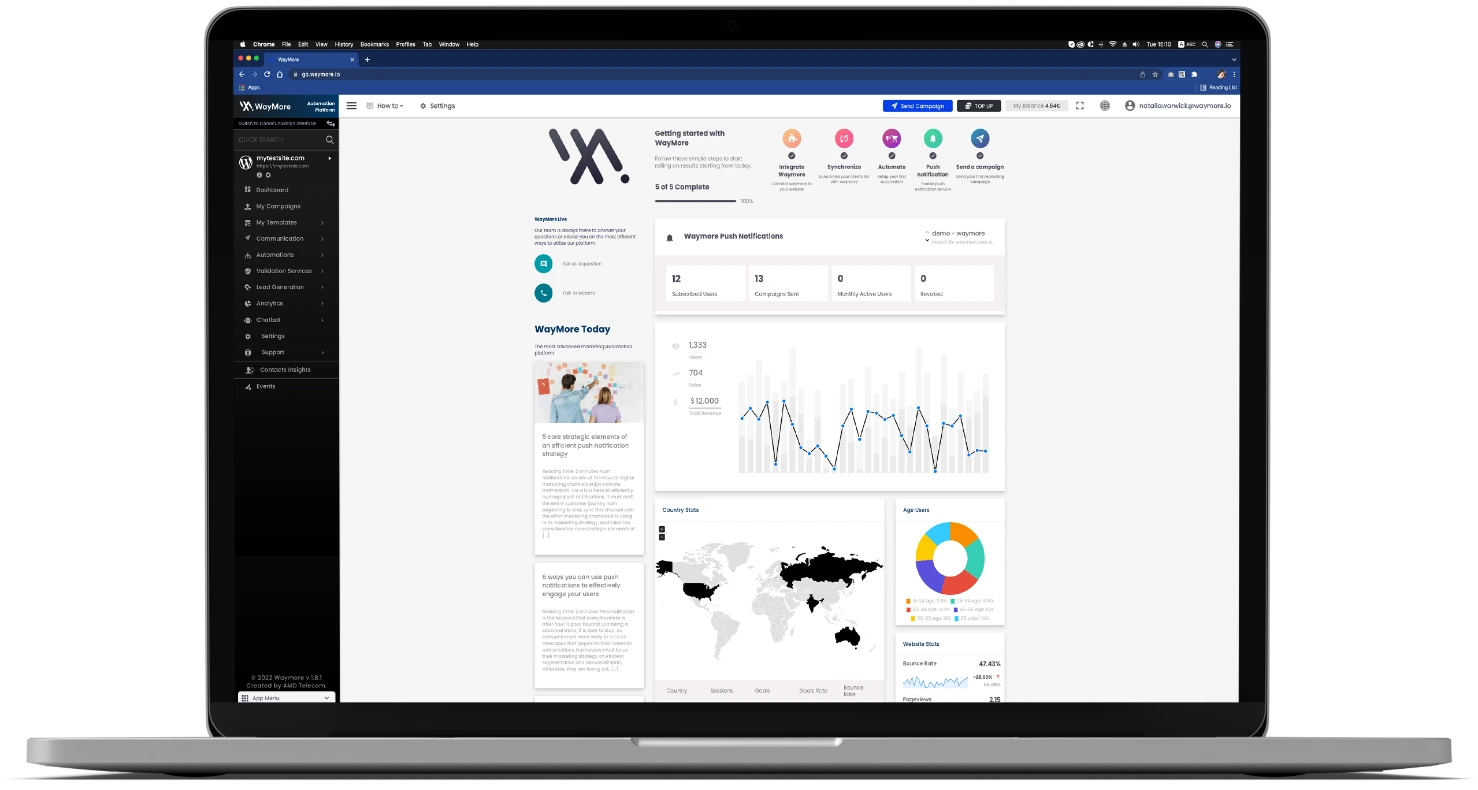 Gain more visibility, flexibility and control.
Bring it all in.
Combine data from all your campaigns, across all channels,
into the unified dashboard of your all-in-one marketing automation platform.
Powerful Marketing.
Simple Pricing.
Νo binding contracts, no hidden fees.
We'll always be clear with our costs. Take our word for it. With WayMore's subscription-based model, you can benefit from our advanced tools and excellent commercial terms without paying extra. Simple and way more affordable than you would have thought.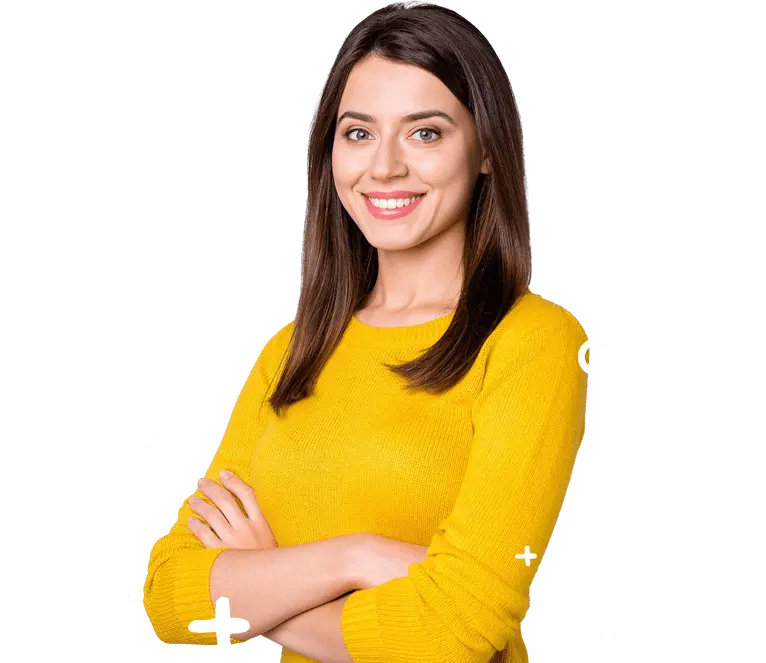 Everything you need to succeed.
A wide range of rich features, designed to improve the efficiency of your campaigns.
Drag-and-drop
dashboard designer
Measure the effectiveness of your campaigns, see which ones respond better and improve the efficiency of your communication.
Ready-to-use
dashboard templates
A rich collection of fully responsive dashboard templates grouped by categories. Personalize them to match your brand's look and feel.
Easily connect with third-party apps through our API
Connect your business with ease to our simple, secure, and reliable API.
Up-to-date real-time data
Our unified dashboard syncs in real-time so that your data is always up-to-date and up-to-speed.
Get your customers involved. Gather feedback and reviews quickly and effortlessly.
Track campaigns and historical data, and gain insight into individual user behavior.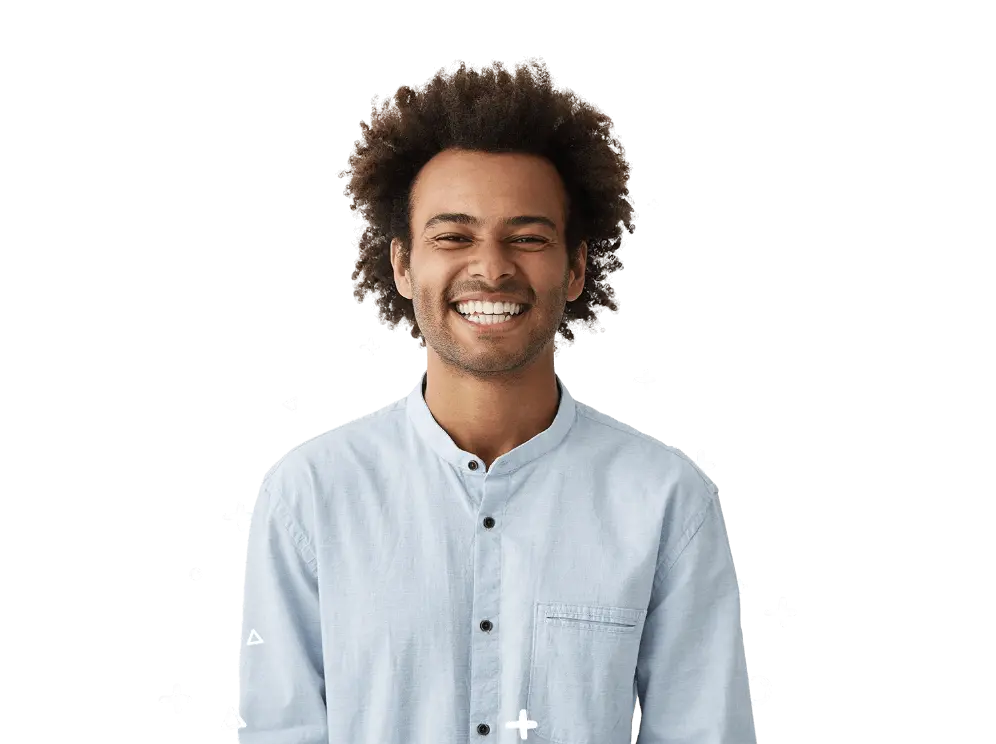 Connect your favorite platforms and apps to WayMore to save time and do more with your campaigns. We work seamlessly with hundreds of CRM, CMS and ecommerce platforms or apps to streamline processes. Our advanced API is recognized for its ease of use and flexibility.
• Connect with your platforms, apps or software
• Sync your data
• Monitor everything in one place
Νever lose sight of the things that matter the most.