Advanced customer profile
Know more
about the people that matter to your business.
Make sense of actionable insights.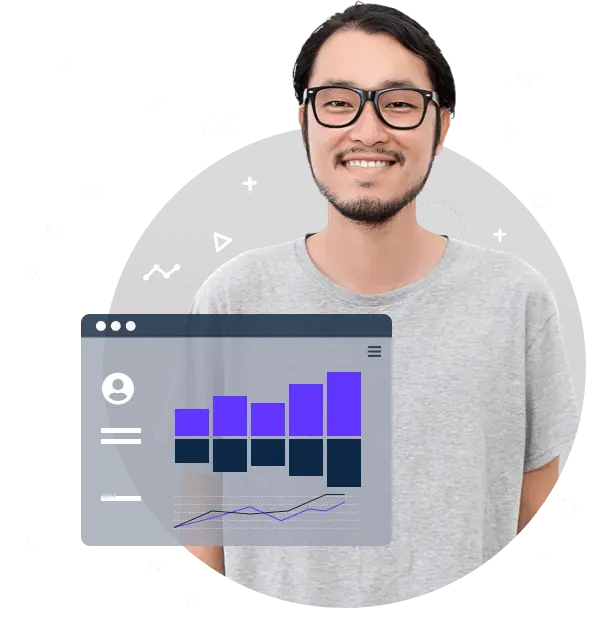 Turn your data to insight
and then action.
The more data you have on your customers, the better the messages you deliver to them.
With WayMore's Advanced Customer Profile, we help marketers learn more about their target audiences, including aggregate information about geography, demographics, preferences, and more.
Improve the profile
of your buyer personas
Segment your audiences, personalize, optimize and automate your campaigns. Supplement your current buyer personas with demographic, household, activity, interest data with WayMore's advanced customer profile.
Use data to track and improve engagement. Create messages that resonate better with your audience with improved segmentation and achieve higher engagement.
Drive better segmentation
As your audience grows and data is added to WayMore's Advanced customer profile, filtering options will be added to build segments. Use a combination of tags and a number of other filters to find exactly who you want to talk to.
Understand customer
behaviour
Keep track of your audiences, organize your contacts and grow your business. Segment, tag, and group all work in slightly different ways to help you create structure. Use data to understand your customers' unique wants and needs.
Save time and resources. Free your team to deliver a higher business impact, focus on building meaningful connections and leave the execution to WayMore.
Create campaigns that matter to your people. Collect all user data in one place, understand it and act on it. Start serving your customers better and give them what they want while increasing your revenue.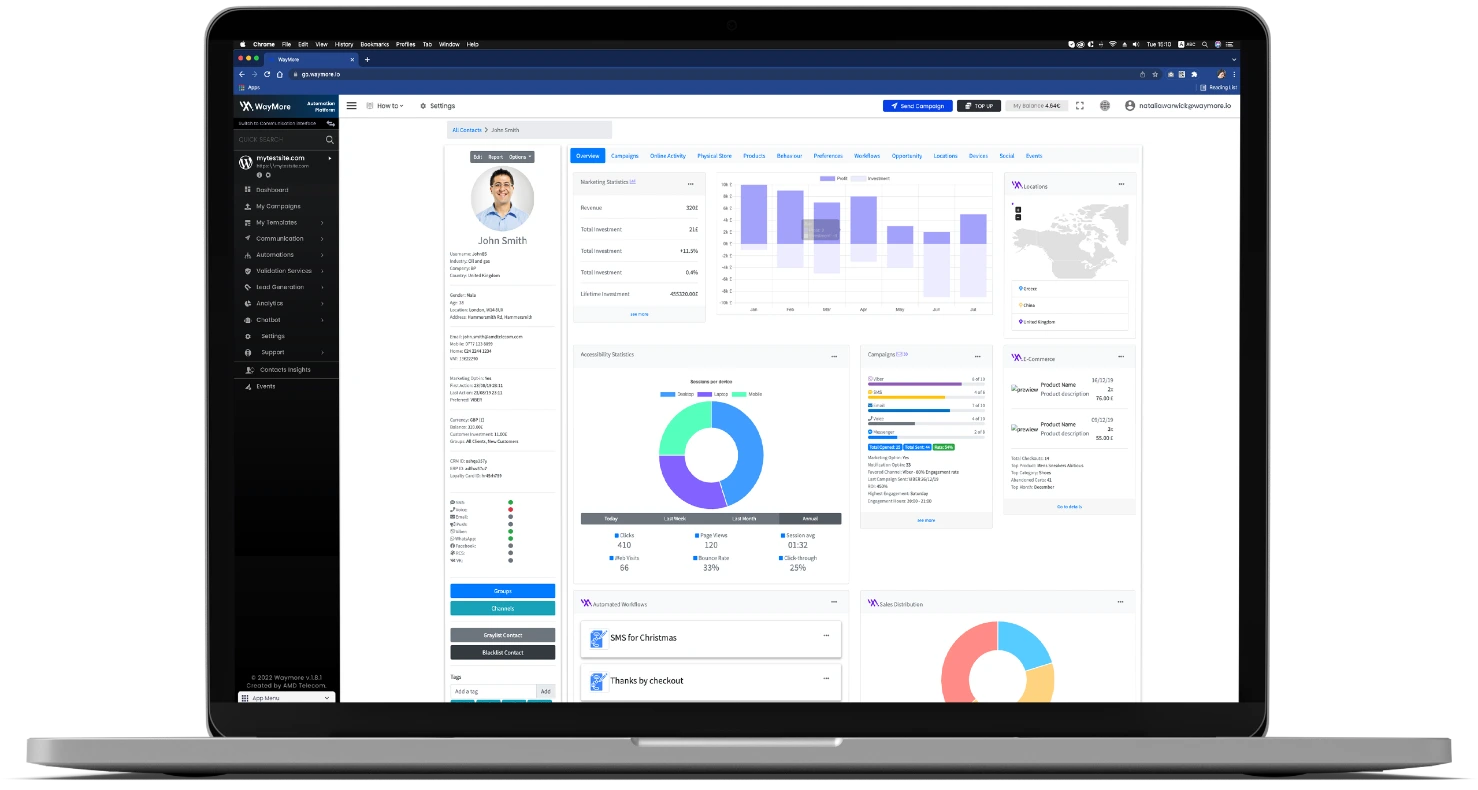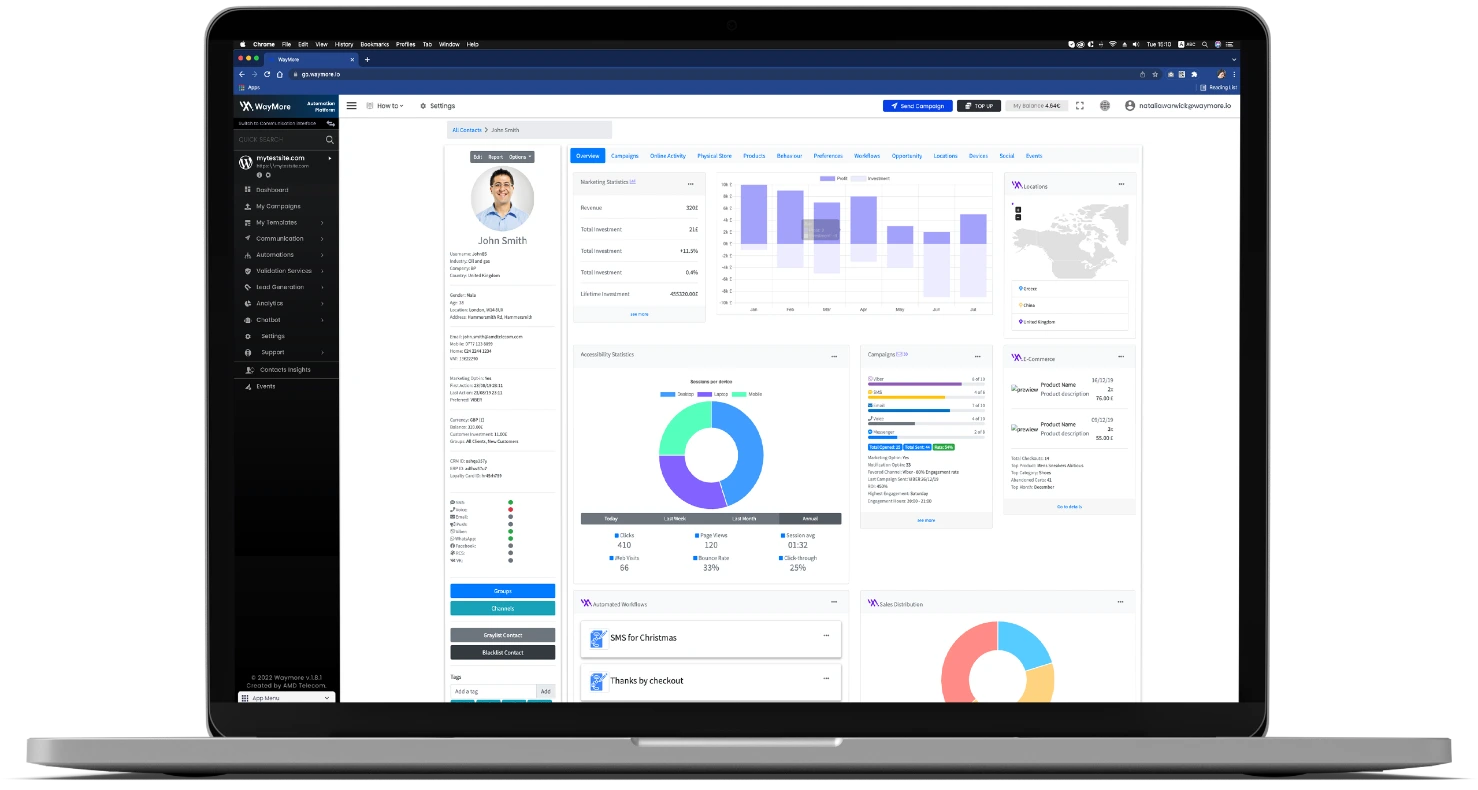 Powerful Marketing.
Simple Pricing.
Νo binding contracts, no hidden fees. We'll always be clear with our costs. Take our word for it. With WayMore's subscription-based model, you can benefit from our advanced tools and excellent commercial terms without paying extra. Simple and way more affordable than you would have thought.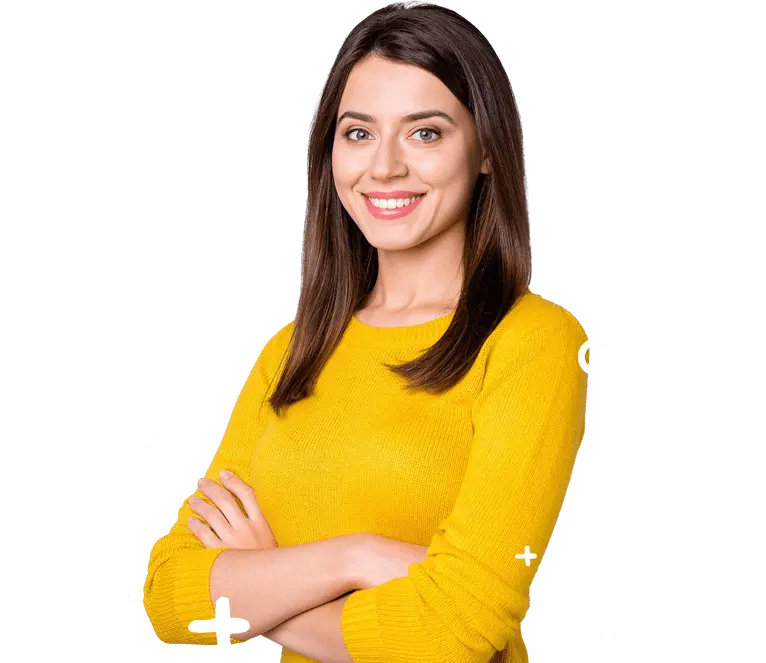 Everything you need to succeed.
A wide range of rich features, designed to improve the efficiency of your audience insights.
Up-to-date real-time data
Our Advanced customer profile brings in all user data in real-time, so that you are always up-to-date and up-to-speed. Use the latest audience insights to jump on the right trends at the right time.
Dive deep into specific geographic regions, locations and their audiences. Compare countries to build a global strategy or test to see whether something that works in one region would succeed in another.
Profile your users in significant detail. Analyze dynamic demographic data and more.quickly Build profiles easily with great detail, using our simple drag-and-drop tools.
Powerful demographic
data tools
Identify your customers and send personalized messages using your demographic data and on your contacts' predicted age, gender, and location.
Easily connect with third-party apps through our API
Connect your business with ease to our simple, secure, and reliable API. Sync WayMore's Advanced customer profile with your CRM or other platforms to make informed decisions.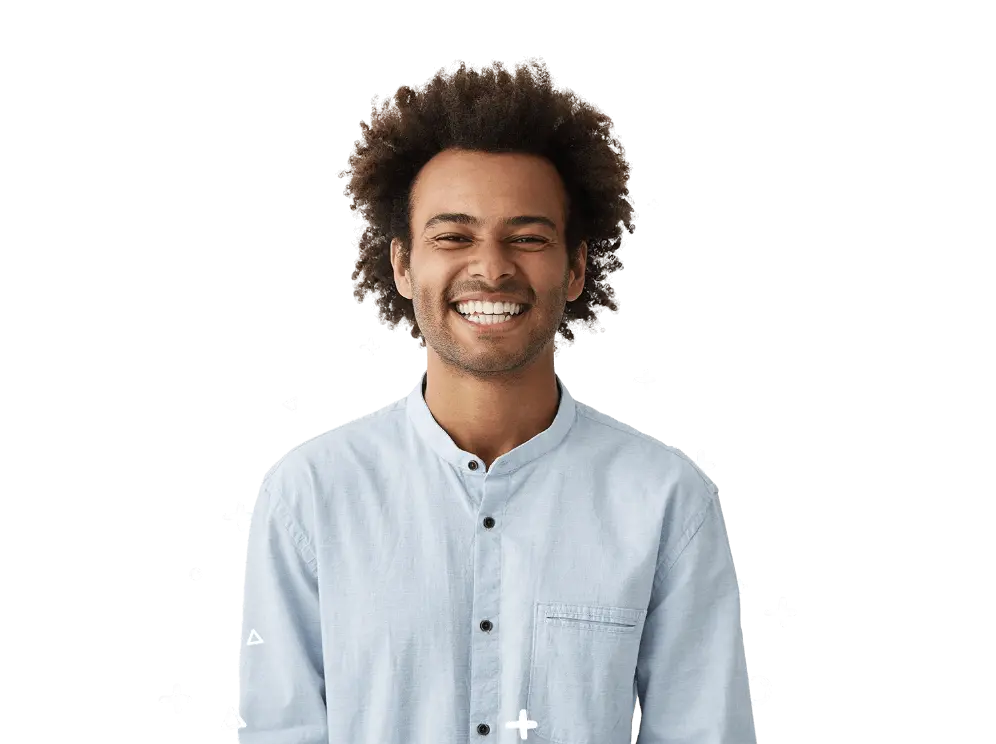 Connect your favorite platforms and apps to WayMore to save time and do more with your campaigns. We work seamlessly with hundreds of CRM, CMS and ecommerce platforms or apps to streamline processes. Our advanced API is recognized for its ease of use and flexibility.
• Connect with your platforms, apps or software
• Sync your data
• Monitor everything in one place
56% of consumers believe businesses need to have a deeper understanding of their needs.
So, make use of customers actionable insights.