Power your marketing with efficient segmentation strategies.
Convert one-time buyers
into long-term customers.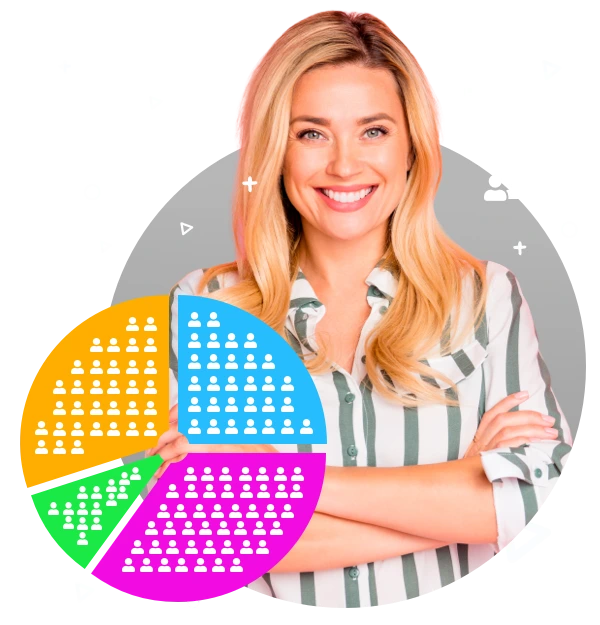 Take a deeper look into your customer's data
and create new opportunities for your brand.
Unify all your contacts in WayMore and let the platform automatically segment them, using your data, to create personalized customer experiences and higher revenue.
The more you use the platform, the more information will be gathered and leveraged in the marketing automation circle of trust for even more effective and successful campaigns.
Choosing the right market segment is important for achieving increased sales and profitability.
Build loyal relationships
with customers
An intuitively segmented customer base opens up new possibilities for you to create different marketing content to target each segment. It allows you to identify your returning customers and boost customer loyalty by providing personalised content to each subscriber.
Carefully designed customer personas can provide valuable information and context for each customer, which means you'll know how to serve them better. As a result, you avoid a generic catch-all approach and make your customer service more focused.
Create retention
opportunities
The issue of customer retention is a priority for any successful business. Segmentation is the smartest and fastest way to keep your customers happy and ensure that retention rates remain high.
Use your resources wisely
Segmentation helps brands to use their resources wisely and tailor what they do much more specifically for the audience that will see the most value from their offering. In this way, they avoid unnecessary spending on activities that will not generate profits by targeting the right customer base.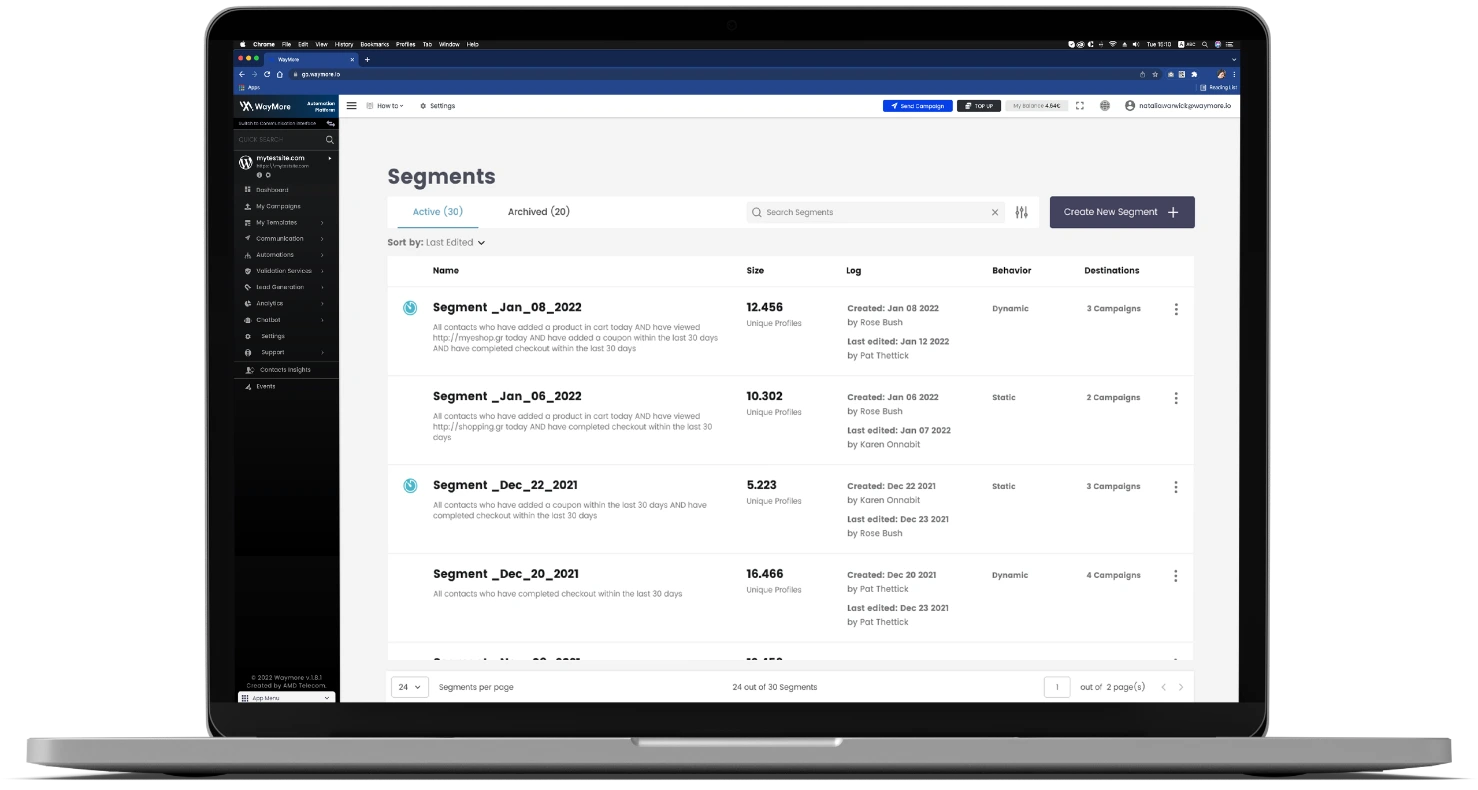 Powerful Marketing.
Simple Pricing.
Νo binding contracts, no hidden fees. We'll always be clear with our costs. Take our word for it. With WayMore's subscription-based model, you can benefit from our advanced tools and excellent commercial terms without paying extra. Simple and way more affordable than you would have thought.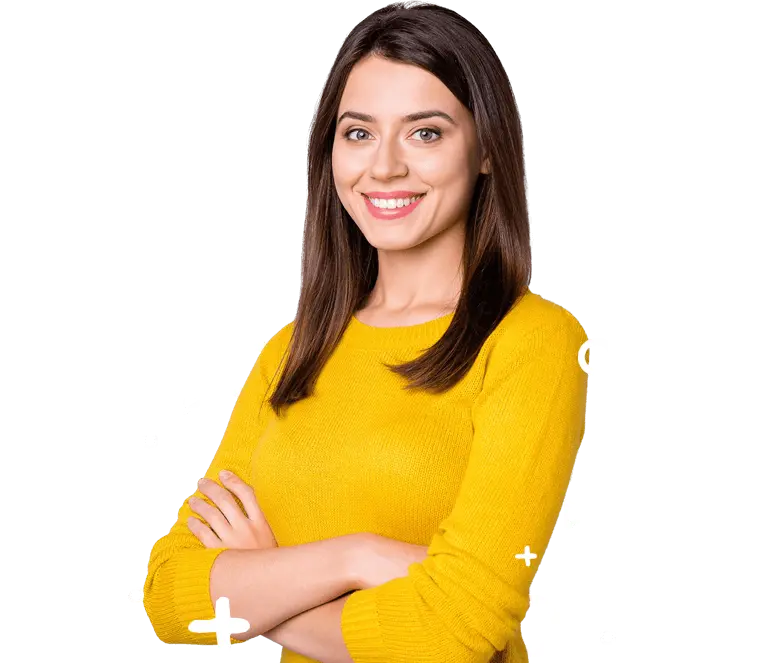 Everything you need to succeed.
A wide range of rich features, designed to improve the efficiency of your Segmentation practices.
Up-to-date real-time data
Our Engagement Analytics bring in all user behavioral data in real-time so that you are always up-to-date and up-to-speed.
From awareness to conversions, map your customer journeys and how customers spend time online. Monitor the entire customer journey with ease to better understand their preferences or hesitations.
Find your power users and the journeys they take. Optimize and adjust your product to engage them and match their needs.
Track campaigns and historical data, and gain an understanding of individual user behavior.
Easily connect with third-party apps through our API
Connect your business with ease to our simple, secure, and reliable API.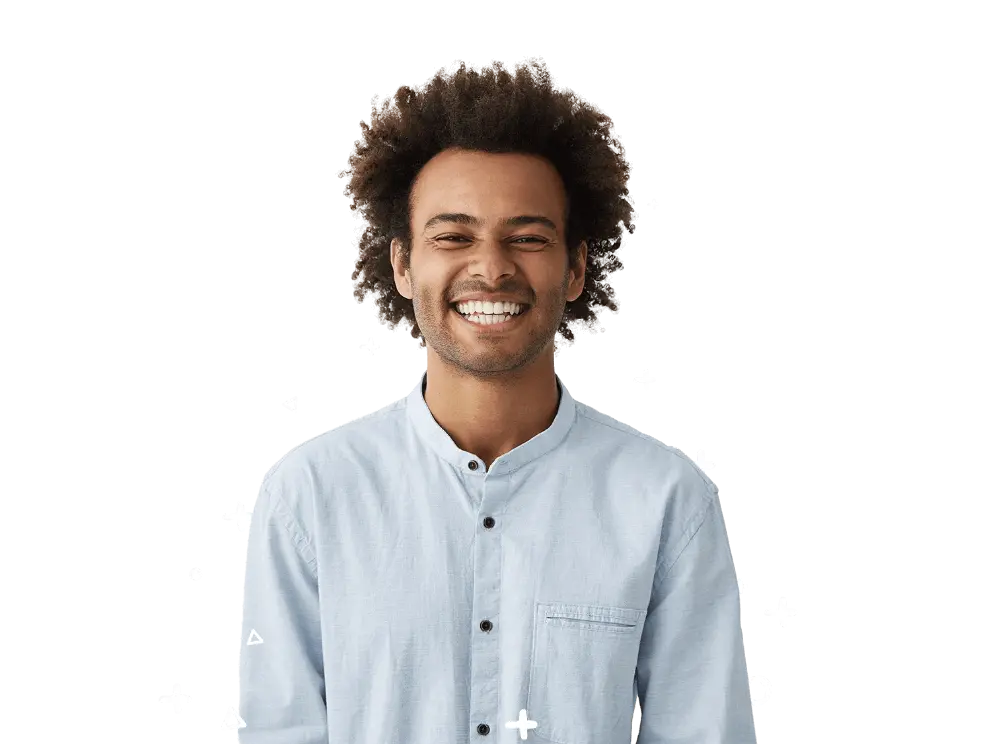 Connect your favorite platforms and apps to WayMore to save time and do more with your texts. We work seamlessly with hundreds of CRM, CMS and ecommerce platforms or apps to streamline processes. Our advanced API is recognized for its ease of use and flexibility.
• Connect with your eCommerce platform
• Sync your data
• Most competitive pricing
75% of people are more likely to buy from a retailer that knows them. Show your customers you care.