Stand out from the crowd,
deliver text messages that count
Connect with customers on the go.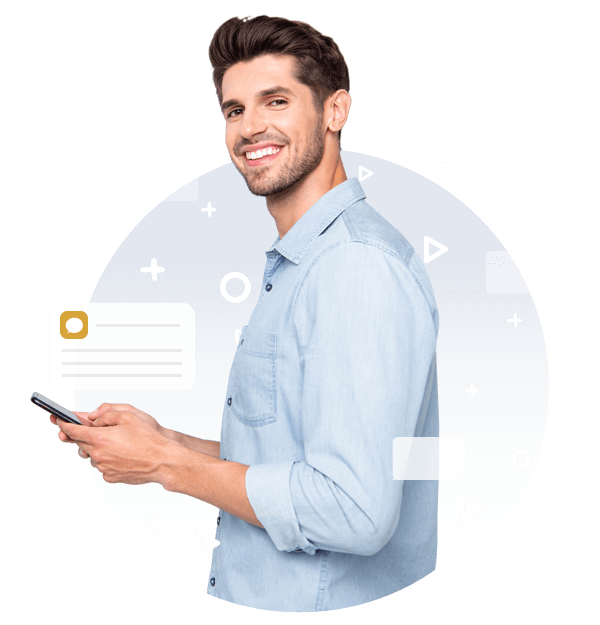 Speak to your customers on the device they mostly use and you won't go unseen.
Craft interactive SMS messages and engaging campaigns easily and efficiently,
through our all-in-one marketing platform.
Send more than 20,000 SMS
in just a sec!
Spread your message with SMS and reach your customers no matter their location.
Charged for undelivered texts? Wait, that's not fair. That's why we won't charge you for undelivered messages. And we will help you move contacts to the blacklist.
Just 2 minutes and your campaign is up. Schedule to send your campaigns so you can deal with more important tasks.
Improve your brand's reputation
Show your customers you really do care. Combine trust, efficiency, transparency, and professionalism in your SMS campaigns!
With 99.95% uptime, on time and intact message delivery is guaranteed.
We will find the best available routing option to get your text to your user's phone. For best-in-class communications delivery.
Increase customer engagement
Find way better ways to interact with your users. Send personalized text messages tailored to meet their needs, based on user history.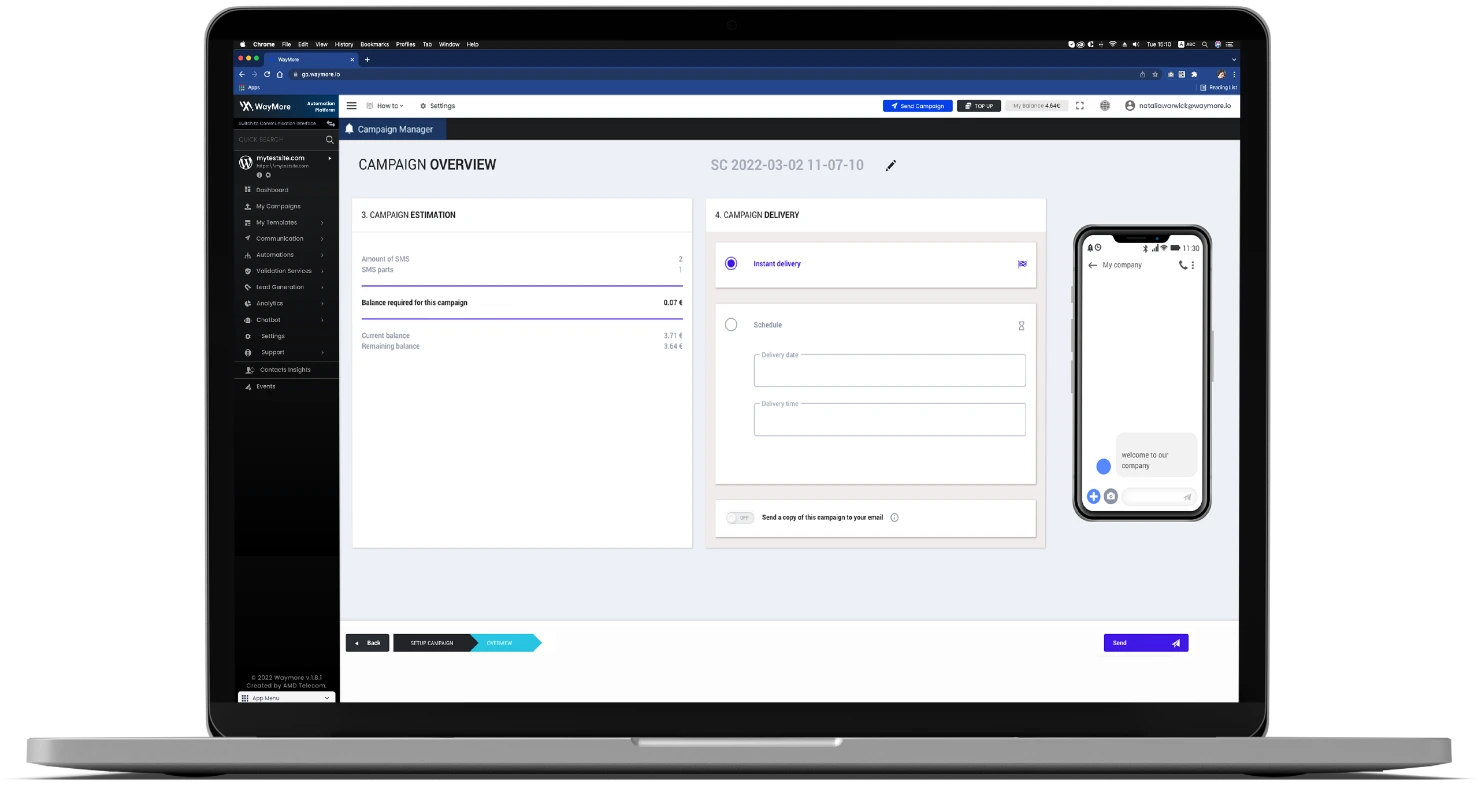 Create and send a campaign
in 5 easy steps
Advanced SMS Marketing.
Simple Pricing.
Νo binding contracts, no hidden fees. We'll always be clear with our costs. Take our word for it. That's why our SMS pricing is based on a pay-for-what-you-use model, so you can benefit from our advanced tools and excellent commercial terms without paying extra. Simple and way more affordable than you would have thought.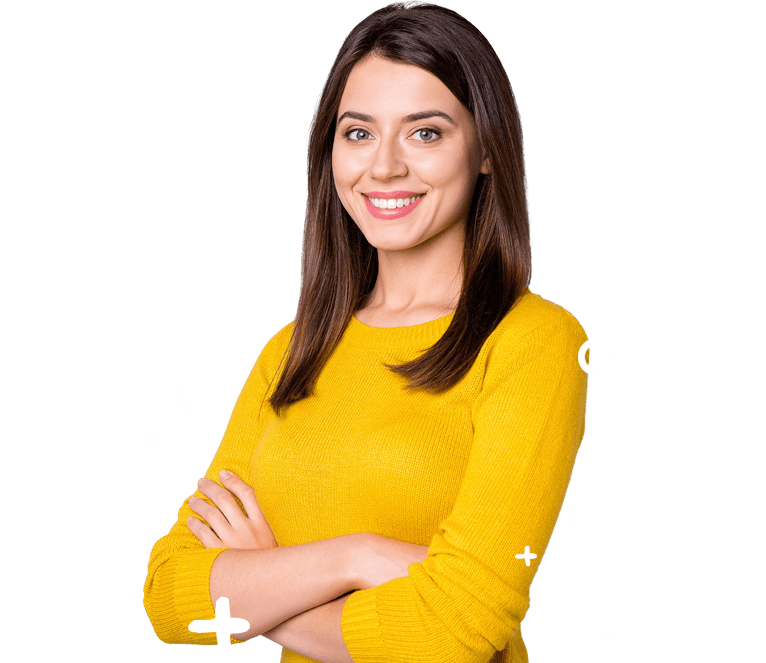 Everything you need to succeed.
Measure the effectiveness of your campaigns. See which one responds better and improve the efficiency of your communication.
Automatic lead creation
and contact blacklist
New leads automatically added to CRM. Old contacts unwilling to hear from you that don't convert, are automatically moved to the blacklist.
If users don't react to messages on one channel, there are fallback options you can reach them at.
Real-time
campaign reports
Τrack the exact time of delivery or conversion of your SMS campaign.
Give customers an easy and effective way to opt-in or opt-out of your text messages for a better customer experience.
Send Flash SMS which may include a ShortURL, without worrying about the character limit or your recipient's storage space.
SMS response
after a Missed call
Activate missed calls in your campaigns, and an SMS as a reply.
Inbound campaigns automation
Set up auto-responses or use message triggers to send back dynamic replies based on keywords.
Set up and process inbound messages with pre-defined keywords.
Connect your credit card and send your SMS marketing campaigns anytime you want.
Each code generated is tied to an individual user and is securely sent to the phone number of the user.
Get your customers involved. Gather feedback and reviews quickly and effortlessly.
Protect apps, online services and users from malicious attacks, fraud, data loss and unauthorized access.
Optimized routing servers
Guaranteed to grant you success. Our servers are renowned for their quality and reliability.
Track SMS delivery historical data and gain insight for individual destination numbers.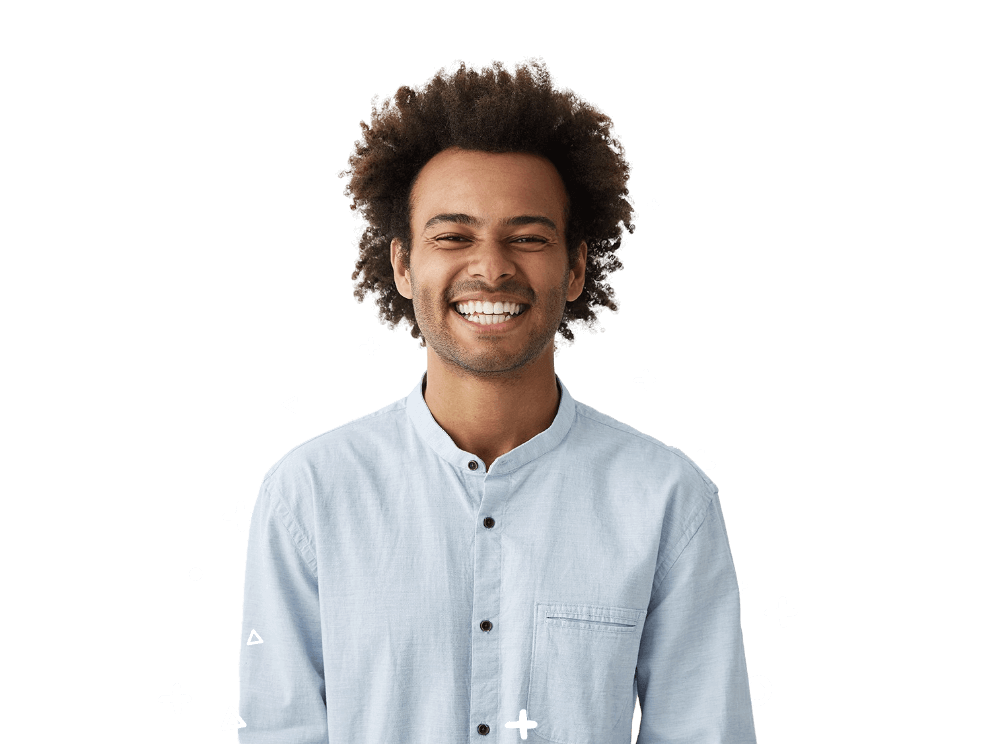 Connect your favorite platforms and apps to WayMore to save time and do more with your texts. We work seamlessly with hundreds of CRM, CMS and ecommerce platforms or apps to streamline processes. Our advanced SMS API is recognized for its ease of use and flexibility.
• Connect with your ecommerce platform
• Sync your CRM data
• Most competitive pricing
90% of text messages
are read within 3 minutes.
So, make sure you get to your user's phone.