Online Casinos and AI Chatbots
Artificial intelligence (AI) has become increasingly common in the industry. Since then, online casinos have started to employ this innovative technology through gaming bots. This is in order to customise their customer care services to the demands of their players.
However, not all businesses have embraced commercial uses of AI. IGaming AI chatbots can act and behave like genuine human customer service representatives. But some clients might be uncomfortable or disappointed that they are speaking to a robot on the other end of the line.
Whatever your thoughts are regarding gaming bots, the truth is that they are here to stay. In terms of customer service, no human employee can match artificial intelligence chatbots' nearly endless potential.
This post discusses how casino bots improve customer service in the igaming industry.
What Are Casino Gaming Bots?
Casino gaming bots are completely automated AI software programs that may communicate with people to discuss problems they are having. Players can ask questions regarding the casino and their issues through this customer service program. 
They immediately reply to the player after matching the problem's keywords with their database of solutions. It is a real solution that doesn't involve any human interaction. 
Predefined chatbots or gaming are also a fixed software, making them simple for businesses to utilise. A majority of gaming bots don't even demand coding skills. 
Additionally, because they are AI, they instantly offer 24/7 customer assistance, marketing, and simple FAQ responses. They are a fantastic fusion of term use, databases, and AI technology.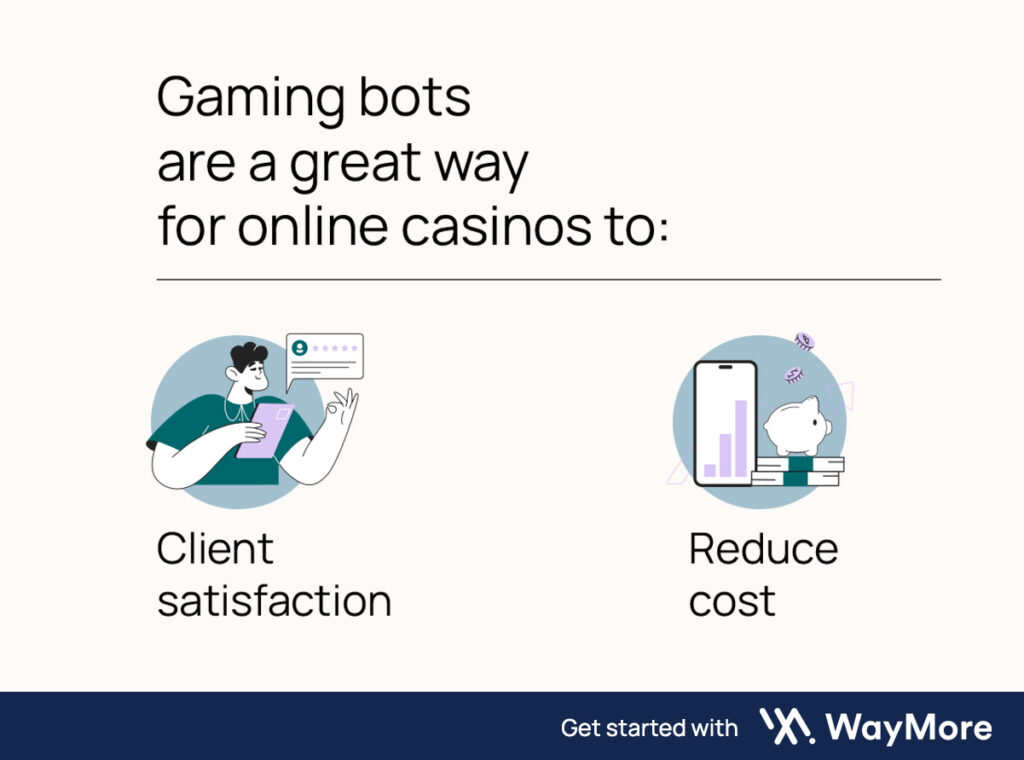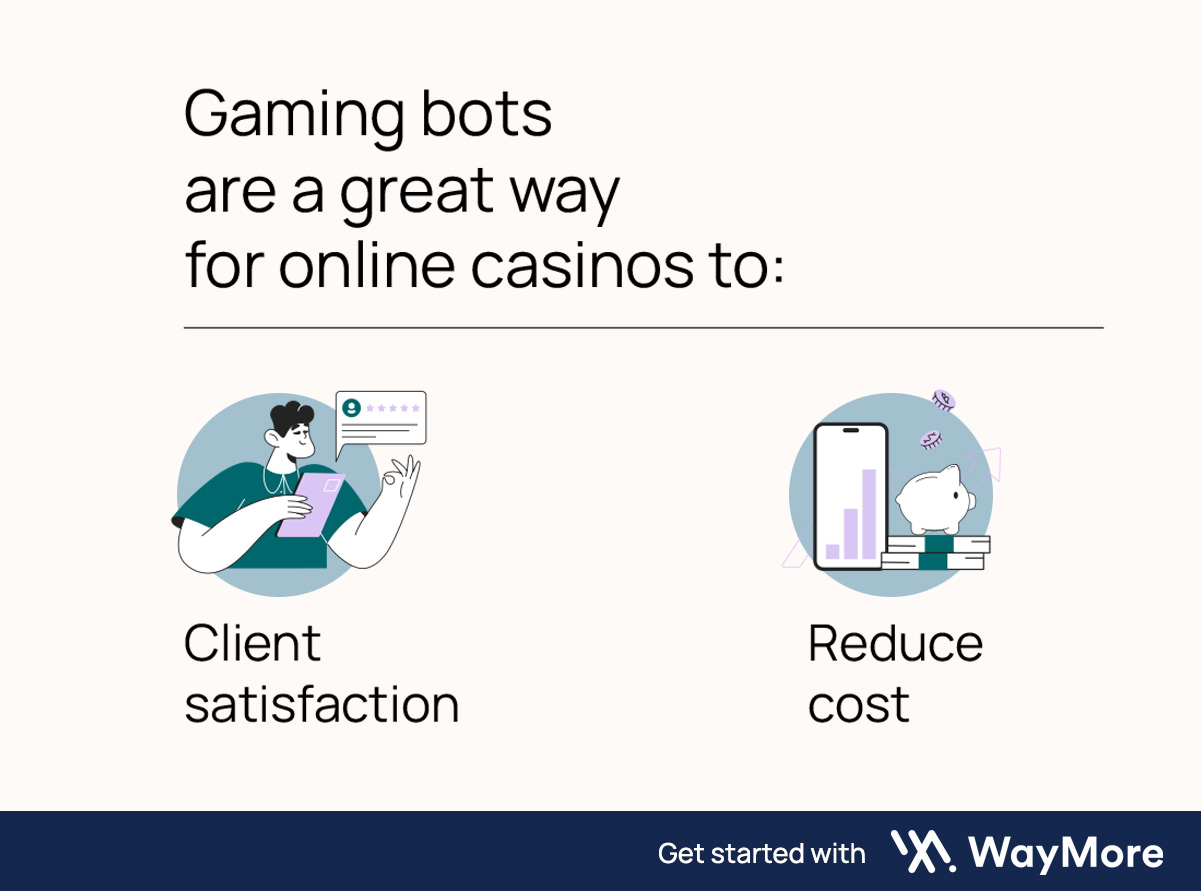 1. Gaming Bots Can Reply to Consumer Demands More Quickly
Unlike human customer service workers, AI chatbots offer the main benefit of always staying energized. When it comes to customer assistance, this one issue has a surprisingly large number of consequences.
Live agents may experience personal issues that interfere with their work. These issues can be worsened in the customer service business. This is because of high interaction with others, many of whom are angry.
Igaming bots have no needs, goals, or aspirations the way humans do. This is a major advantage because providing customer service entails putting the needs of other people before your own.
Predefined chatbots can efficiently address customer issues at any time of day, providing round-the-clock in-Game support. They are unaffected by angry clients. 
Furthermore, a gaming bot is not constrained to speaking with one individual at a time. Chatbot games are also available to keep clients occupied while they wait for a response.
These benefits make it possible for online casinos to provide players with an endless supply of services without costing a fortune.
2. AI Chatbots Can Reply to Client Requirements More Accurately
Online casinos collect reams of data about their clients in order to provide them with a nice experience. So, if a casino bot knows that a player enjoys playing video poker, it offers them prizes based on it.
While regular employees can use player data to provide particular benefits or assistance, gaming bots are much more effective. These bots can respond immediately and provide in-game support based on their knowledge. This saves time as they don't need to research their consumers.
AI chatbots can guide a consumer on how to play any game without prior knowledge or expertise. Based on the knowledge that has been programmed into them, they can even respond right away.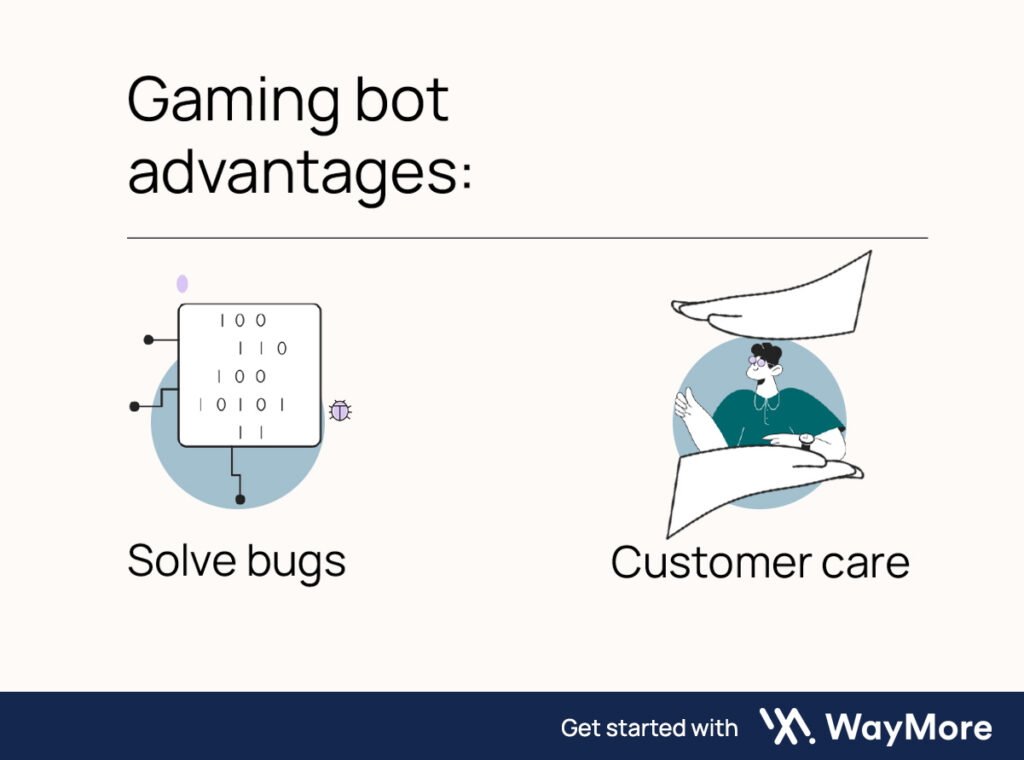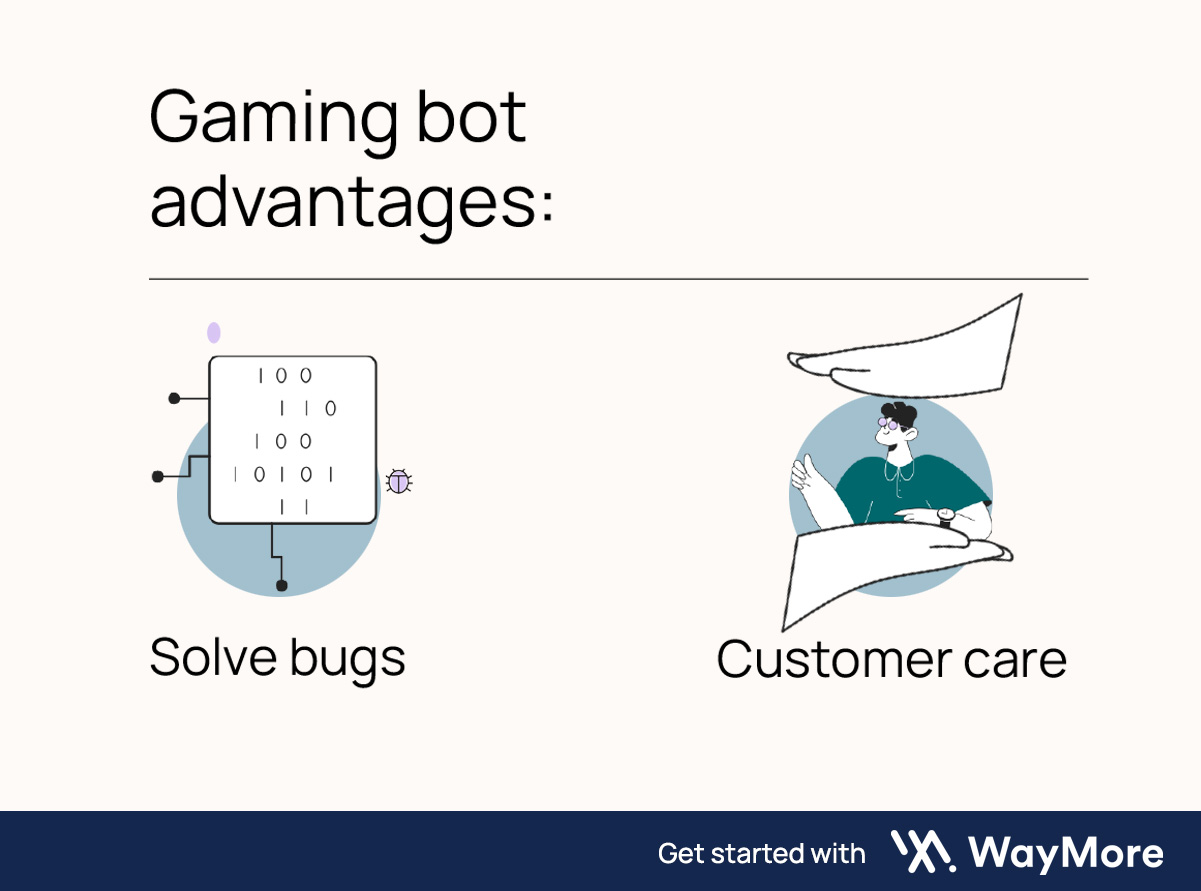 3. AI Chatbots Can Respond to a Variety of Customer Groups
Compared to traditional casinos, online casinos typically cater to a larger player community. Online casinos may serve players from all nations and cultures simultaneously since there are no location restrictions.
So many players do not speak English or may not feel comfortable doing so. This is a bigger issue for the igaming industry if they want to operate internationally. This is because there are so many different languages spoken in the countries they operate in.
While companies can employ a few customer support staff to speak different languages, the costs of this option are expensive. It may also be difficult to justify the financial profit that comes with this option. 
Consumers will only be happy if an online casino can assist in a language they know. They could leave your business with negative reviews.
By using igaming bots, online casinos can resolve these conflicting demands in real time. Additionally, it adds to the user experience. These AI bots can easily be created to speak various languages for very little money. Additionally, gaming bots are far simpler to train than human employees.
They can handle consumer complaints in ways that are suitable to their culture. Depending on where they come from, predefined chatbots can adjust their replies to be culturally acceptable to clients.
With rising technological advances and virtual assistants, the demand for efficient igaming will increase. It is safe to say that more online casinos will undoubtedly adopt AI bots in the future. 
It is hard to select an efficient AI bot and for a good reason. As a business owner, buying a chatbot takes a lot of money. Therefore, it's important that you make the most of it. Igaming bots must be of the best quality to improve an online casino.
This requires careful research of many options and chatbot solutions sold online. When buying a gaming bot to assist your efforts, there are a lot of factors to consider. At Waymore's Unified Chatbot, we offer the best omnichannel experience. 
The amazing thing about Waymore's predefined chatbot is that it seamlessly connects all messaging services to provide the best experience.