They provide 24/7 customer service, improve efficiency, and reduce costs. 
Hospitality Net highlights the increasing role of hotel chatbots, pointing out that the traditional method of physically answering calls and attending to guests from the front desk needs to be updated.
How do hotel chatbots work?
In our previous post, we looked at how hotel chatbots work, and seven solid reasons hotels should use them. Today, we will see seven use cases of chatbots in the hospitality industry. 
But how, though, are hotel chatbots used in the hospitality industry? Let's see.
Top 7 Uses of Chatbots in the Hospitality Industry
1. Booking and reservations
Chatbots are very valuable travel business assistants for booking and reservations. They can handle the entire booking process from start to finish, from answering questions about availability to confirming reservations saving time for hotel staff and providing a seamless experience for guests.
Here is what guests can do with travel industry chatbots:
Check available tours and rooms
Book rooms and tours
Make payments through the travel bot.
These conversational AI chatbots are changing the travel industry for good. With conversational AI chatbots, your guests do not have to wait in line or call the hotel for anything, whatever they need is at their fingertips.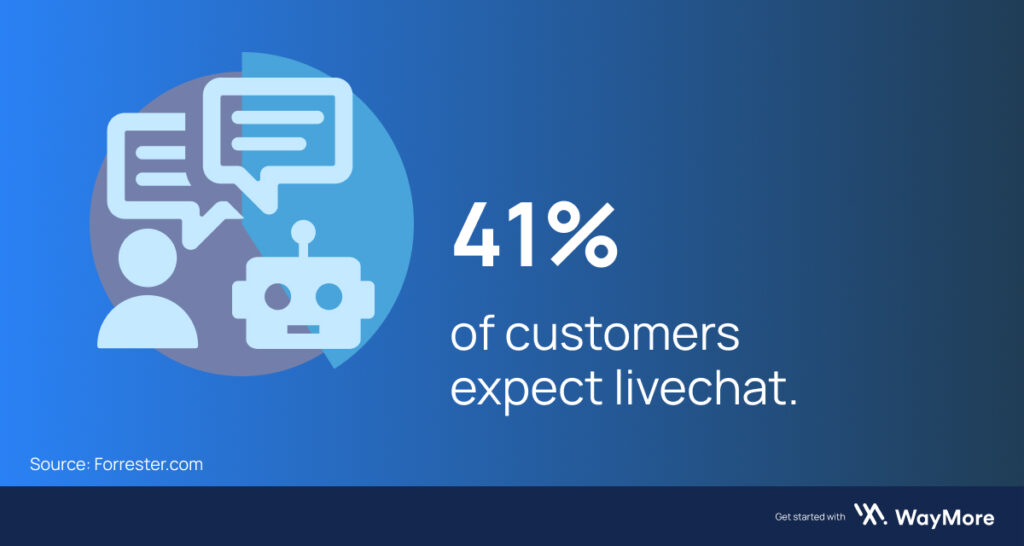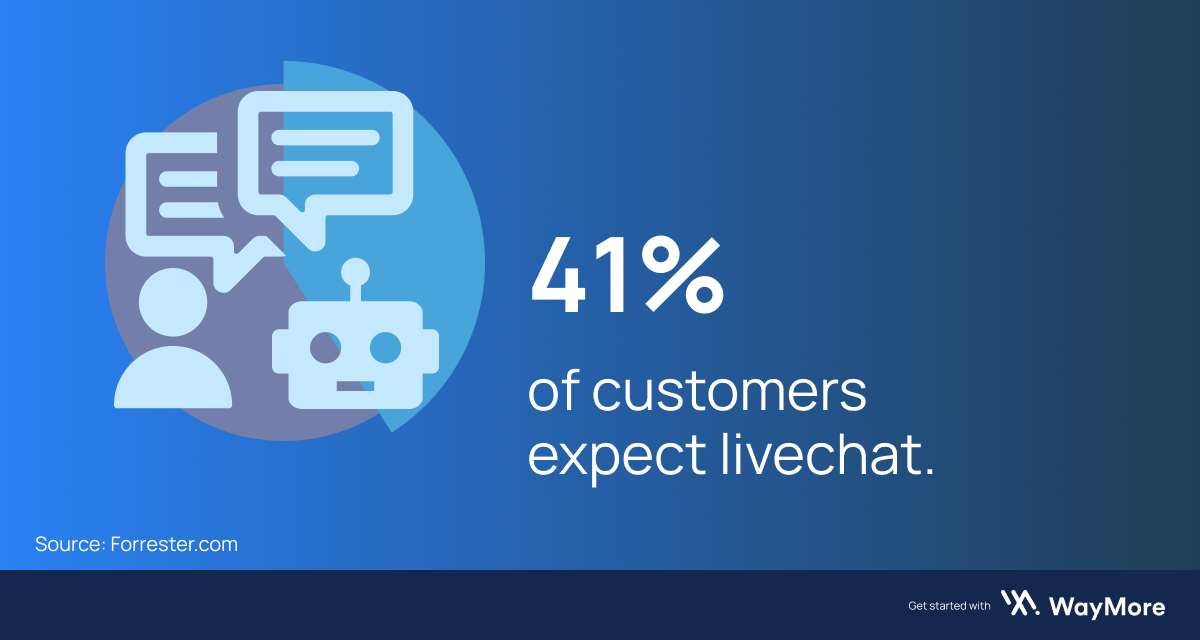 This post covid-19 lockdown period, the importance of contactless customer service cannot be overemphasized. 
Are you looking to improve your customer service? Then these travel bots are your go-to solution for providing the perfect, consistent customer experience across all customer touchpoints.
Elizabeth Stoilova, in her article for Phocus wire, made this interesting statement: 
"Don't count on guests to write an email or call you when they haven't found what they were looking for."
So if guests wouldn't exact themselves to get the information they need from you, how do you get their feedback and reviews to improve your customer service?
Through hotel chatbots!
Chatbots can handle a wide range of customer service inquiries, from answering questions about amenities to providing directions. 
Staffs are free to focus on more pressing tasks and ensure that guests always have someone to turn to for assistance.
What is more? Conversational AI hotel chatbots never get tired of repeatedly answering the same questions. Can we say the same about human customer representatives?
3. Upselling and cross-selling
Chatbots are excellent in providing personalized recommendations and promotions to guests, increasing the likelihood of upselling and cross-selling. 
A hotel chatbot example can suggest a spa package to a guest who has booked a room with a Jacuzzi. 
AI-powered chatbots can track the guest's preferences, history, and behavior and make personalized recommendations, increasing the chances of upselling and cross-selling.
You constantly need feedback and reviews from your guests to improve.
Chatbots can gather guest feedback and reviews, providing valuable insights into the guest experience. This can help hotel staff identify areas for improvement and ensure that guests have a positive experience. 
An AI chatbot can send automated feedback surveys to guests at the end of their stay, making it easy for guests to provide feedback and for hotels to gather valuable insights.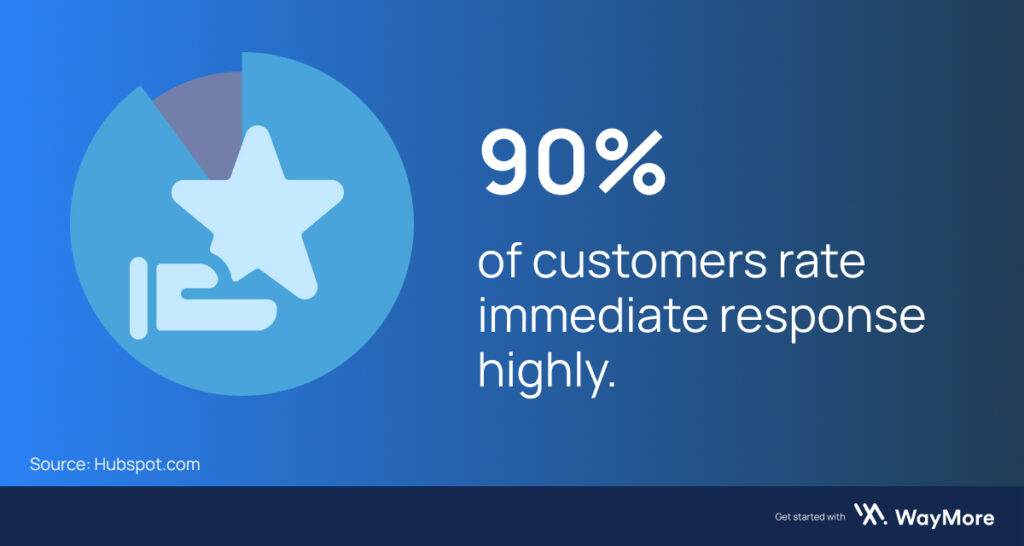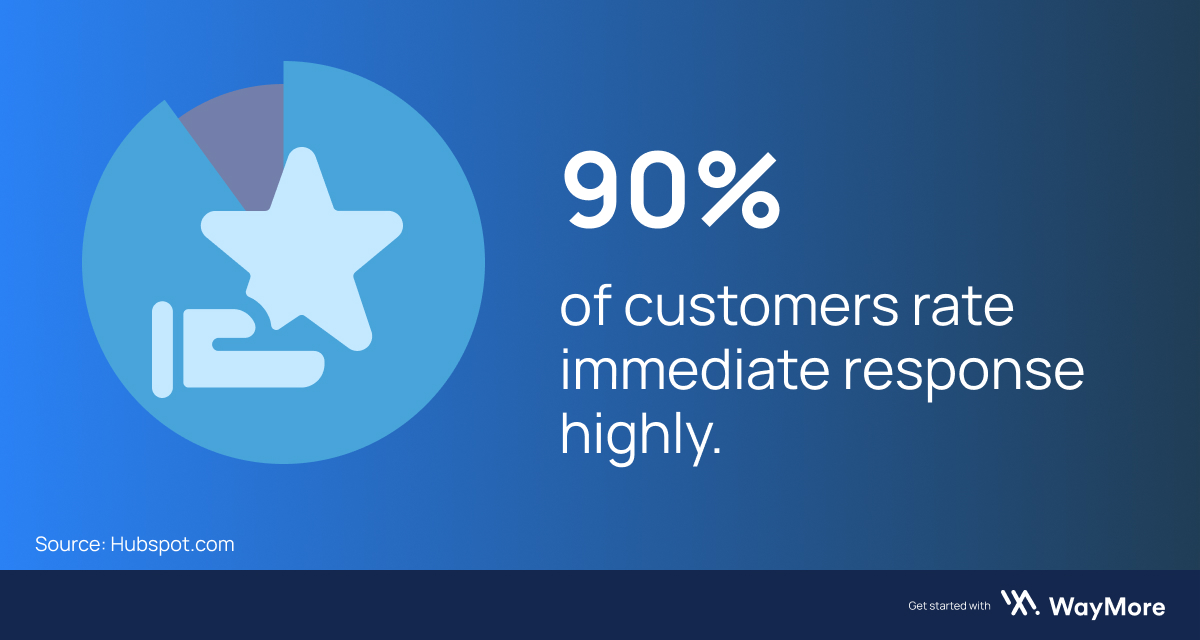 5. Handling communication in several languages
The hospitality industry has a language problem. You are constantly faced with managing multiple clients with different languages.
You may hire translators for every client you have to do business with.
But that would be a wasteful and slow solution to this problem. We cannot always guarantee how effective this is, and translators may not always be readily available when needed. 
This is where conversational AI hotel chatbots come in!
Typically, the hotel chatbot supports multiple languages. This is convenient for your establishment's management because your customers will certainly come from different countries. 
The tool will communicate with each customer in the desired language, eliminating the need for staff skills for tedious translations. 
Even better, if you use artificial intelligence chatbots, the translation is instantaneous.
6. Proactive Communication
Picture these two scenarios: the first one, a hotelier reluctantly wakes up at 5 a.m., gears up, and heads to the gym for her morning workouts. 
The second one: a young person relishes how he will dive into the swimming pool as he returns to the hotel, exhausted from touring the city.
In both scenarios, guests weren't informed of the minor maintenance repairs in both facilities.
The hotel had simply "forgotten" to notify their guests that the gym and pool will be closed for maintenance at those times. 
How will they feel when they eventually get there and find out?
Angry, frustrated, disappointed? That's right!
How could a hotel chatbot have helped in these cases? What would have changed had the hotel implemented a travel industry chatbot?
With a travel bot in place, this situation will never have come to play. Hotel chatbots will automatically notify guests when specific amenities become dysfunctional or are simply down for repairs.
This proactive communication using natural language processing improves the overall guest experience and customer satisfaction. What is more, it can assist in avoiding negative experiences that harm loyalty.
7. Automated check-in and check-out
Hotel chatbots can handle check-in and check-out processes. 
Chat bot hotels allow guests to bypass the front desk and go straight to their rooms, saving the guests time and reducing the workload on the front-desk staff, allowing them to focus on other tasks.
With travel bots, guests can check-in, select their rooms, and make additional requests through the chatbot. 
In all these use cases, you can integrate our AI chatbot seamlessly into the existing systems of your hotel, travel agency, or tour operations, providing a customized and efficient solution to all your guests' needs. 
Are you in the hospitality industry?  There is no better time to implement a chatbot than now